September 6, 2023 - 3:08 pm - Posted in
News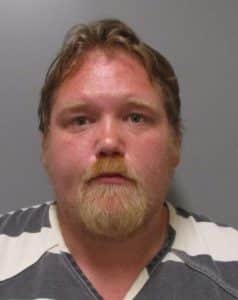 Hospers, Iowa — A Hospers man is behind bars, accused of sexual contact with a minor.
The Sioux County Sheriff's Office tells us that they arrested 35-year-old Andrew Joslin of Hospers on Tuesday.
The arrest stemmed from a report stating that Joslin solicited a minor female for inappropriate sexual content. Upon further investigation, deputies believe that Joslin had sexual contact with the minor at a Hospers residence.
Joslin was transported to the Sioux County Jail where he was charged with sexual exploitation of a minor and two counts of third degree sexual abuse, both class C felonies. If convicted on a class C felony charge, Joslin could face up to ten years in prison on each charge. He was also charged with two misdemeanor counts of lascivious conduct with a minor.
The sheriff's office says the Iowa Department of Health and Human Services assisted them.
The case remains under investigation.
This entry was posted on Wednesday, September 6th, 2023 at 3:08 pm and is filed under News. You can follow any responses to this entry through the RSS 2.0 feed. Both comments and pings are currently closed.