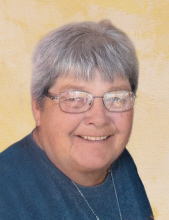 Mrs. Darla Vande Weerd, age 69, of Alton, Iowa, and Bruce, South Dakota, passed away on Tuesday, August 23, 2022, at her residence in Bruce.
There will be a funeral service on Monday, August 29, at 3:00pm, at the Hospers Community Center with the Rev. Gregg Te Beest officiating. Interment will follow the service at the Hospers Cemetery near Hospers. A meal and time of visitation with the family will be held at the community center, following the interment.
Memorials may be given to the Brookings Health System Hospice in Brookings, South Dakota. You are invited to leave a message of condolence and print a memorial folder at www.oolman.com [1].
Arrangements are with the Oolman Funeral Home in Hospers.