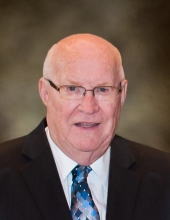 Mr. Irwin Woudstra, age 83, of Hospers, passed away on Monday, November 1, 2021, at the Sanford USD Medical Center and Hospital in Sioux Falls, South Dakota.
There will be a funeral service on Friday, November 5, at 10:30am, at the First Christian Reformed Church in Hospers. The Rev. Duane Tinklenberg and The Rev. Aaron Gonzalez will officiate. Following a time of lunch and fellowship, interment will be at the Hospers Cemetery. Visitation with the family will be on Thursday, from 6:00pm to 8:00pm, at the church.
Arrangements are with the Oolman Funeral Home [1]in Hospers.