August 2, 2021 - 3:51 pm - Posted in
News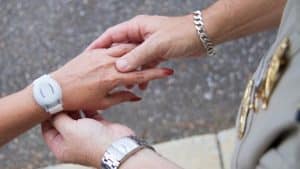 Primghar, Iowa — If you have a loved one who is prone to wandering, there is a new service in O'Brien and Sioux counties that can help, and it's run by the Emergency Management Agencies.
O'Brien County EMA Director Jared Johnson tells us about "Project Lifesaver."
He gives us some details about the program coming to northwest Iowa.
Johnson tells us how the program is set up right now.
According to Johnson, it's easy to get your loved one signed up.
Those contact details again are phone: 712-757-4305, and email jjohnson@obriencounty.iowa.gov.
Johnson says the program is going well so far.
He says the transmitters that the people wear are very small — about the size of a large watch — and they can be worn on the wrist, similar to a watch, or on the person's ankle. He tells us they transmit on an FM frequency in the 200 MHz range and responders can pick them up on a receiver (seen in the pictures as a device with a large antenna). He says they start by using an antenna that picks up in a circular pattern around the receiver and then they can switch to a directional antenna to get closer to the person and find them. He says they can also use multiple receivers and triangulate an approximate location of the person as well.
The kit contains a battery tester, and each day the caregiver can test to make sure the unit is working properly.
Again, for more information, contact Johnson at 712-757-4305, or email jjohnson@obriencounty.iowa.gov.
This entry was posted on Monday, August 2nd, 2021 at 3:51 pm and is filed under News. You can follow any responses to this entry through the RSS 2.0 feed. Both comments and pings are currently closed.