September 14, 2021 - 9:35 am - Posted in
Sports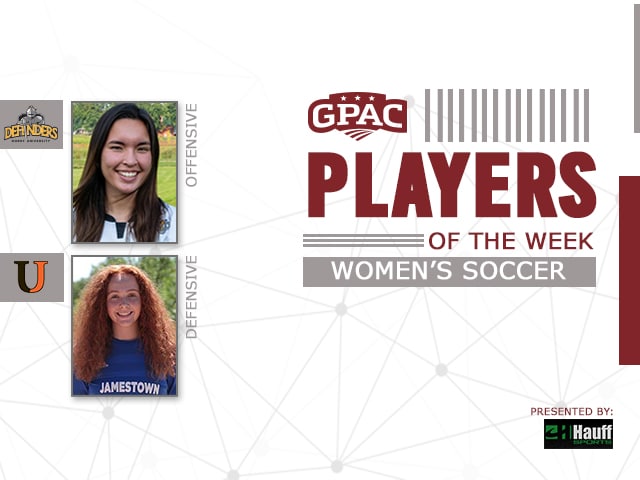 Sioux City, Iowa – The Great Plains Athletic Conference (GPAC) and Hauff Mid-America Sports are proud to announce the following Women's Soccer Players-of-the-Week for contests played September 6-12, 2021. Hauff Mid-America Sports is the presenting sponsor of the 2021-2022 GPAC Players-of-the-Week and Players and Coaches-of-the-Year awards program.
Women's Offense – Avril Baccam, Dordt University (Midfield)
Avril Baccam of Dordt University is this week's GPAC/Hauff Mid-America Sports Women's Soccer Offensive Player-of-the-Week. Baccam, a freshman, from Little Elm, Texas, recorded three goals for the Defenders last week. She netted two scores in a win over Nebraska Wesleyan and chipped in one in the victory over Bellevue.
This entry was posted on Tuesday, September 14th, 2021 at 9:35 am and is filed under Sports. You can follow any responses to this entry through the RSS 2.0 feed. Both comments and pings are currently closed.